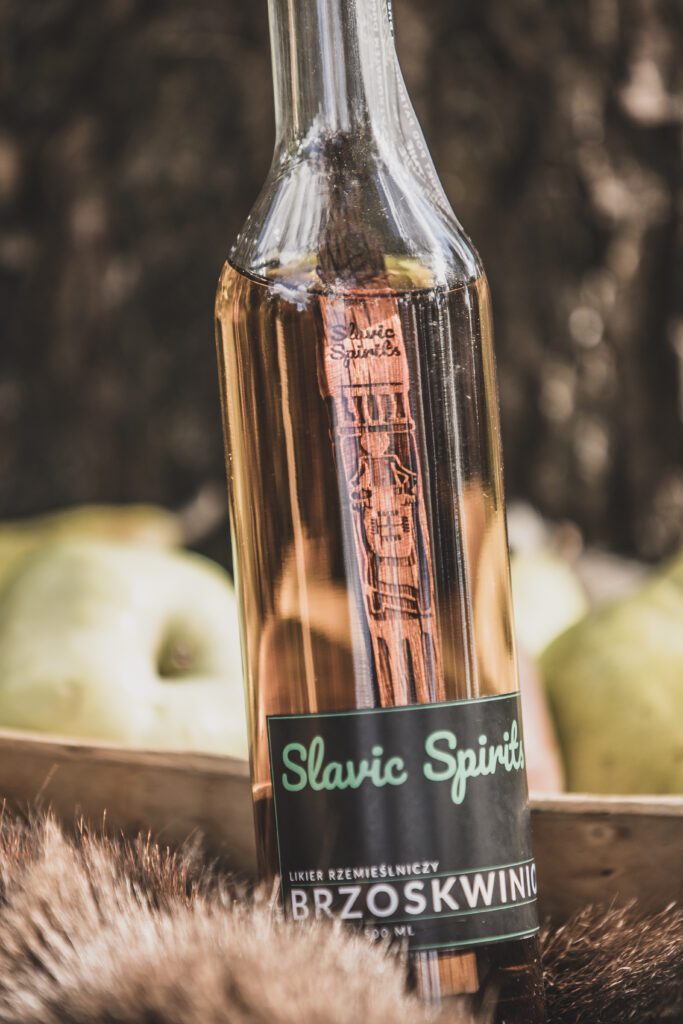 brzoskwiniowy likier rzemieślniczy
"ŁUUU JAKI SŁODKI… ŁOOO BRZOSKWINIA TOTALNA …SUPERNOWA SMAKU! " - KAMIL Z ZESPOŁU ŻYWIOŁA
Ten likier długo leżakuje przed sprzedażą. Fakt ten sprawia, że smak jest wyśmienicie scementowany. Trunek  ten należy traktować jako deser w płynie. Celebruje się nim smak surowca bazowego, a alkohol ma wyłącznie pomóc w rozprowadzaniu smaku po ustach. Wrażenia naszych zmysłów przypominają zanurzenie w słodkim brzoskwiniowym oceanie.
Reviews
Product Information
product specification
Reviews
"Tak sobie wyobrażam łono mokoszy… to już tak wchodzi że to po prostu… że aż poprostu … to tak wchooodziii… "
– ROBERT, założyciel i lider zespołu Żywiołak.
"Mi się skojarzyło z boginią… Łono mokoszy"
– WIKTORIA, Wokalistka w zespole Żywiołak
"Łuuu jaki słodki… łooo brzoskwinia totalna …supernowa smaku k#rwa "
– KAMIL, Gitarzysta w zespole Żywiołak
Product Information
product specification
uwolnij słowiańskiego Ducha