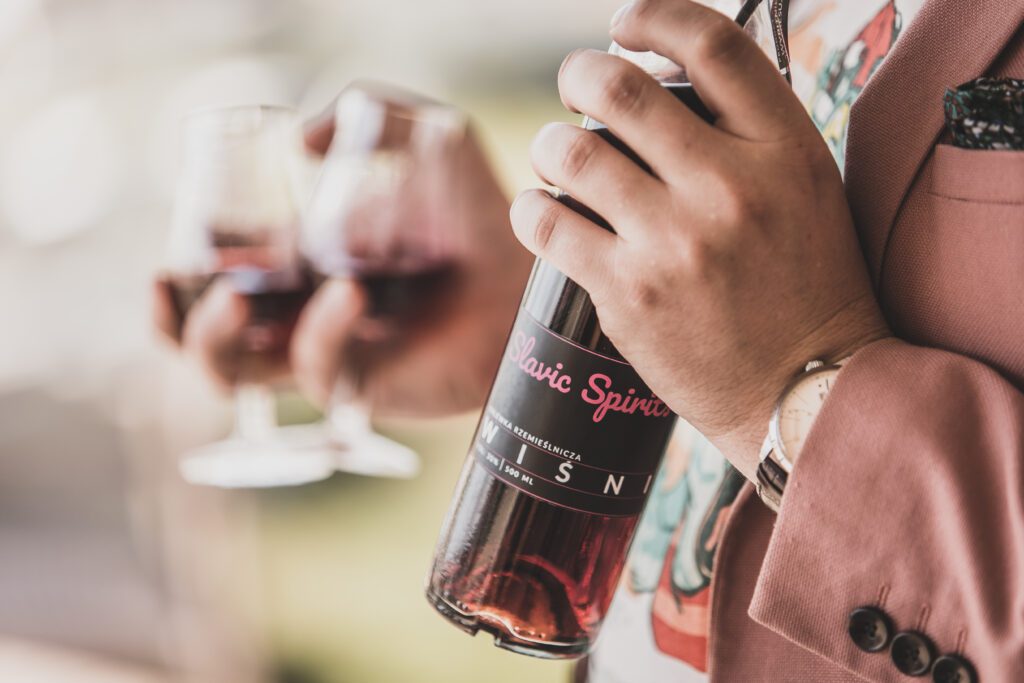 Wiśniowa nalewka rzemieślnicza
" to jest jak pierwszy SEX … WOW, W O W… to jest jak z Żywiołak. " - Robert z zespołu ŻYWIOŁAK
Królowa polskich stołów. Wiśniówka to klasyk nad klasykami, dlatego musieliśmy zaproponować kompozycję, która będzie kreatywna i ciekawa, aby zaspokoić gusta odbiorców doskonale znających te smaki. Tak jak w innych naszych nalewkach składnik z etykiety (czyli tutaj wiśnia) jest jedynie składnikiem głównym, będącym kanwą dla kompozycji smaków. Nasz dodatek jest orientalny, a jednak klasyczny dla połączeń z wiśnią, tworząc nuty, które dobrze znasz… tylko skąd? To już zagadka dla Was.
Reviews
Product Information
product specification
Reviews
"Ojezus uaaaa, ja nie mogę znaleźć słów, no przepyszne jest po prostu. "
– ROBERT, założyciel i lider zespołu Żywiołak.
"To jest trunek który możecie pić z marszu, wchodzi po prostu jak czekolada … wchodzi bardzo łatwo."
– KAMIL, Gitarzysta w zespole Żywiołak
"Jest jak pierwszy SEX … WOW, W O W… to jest jak Żywiołak"
– ROBERT, założyciel i lider zespołu Żywiołak.
Product Information
product specification
uwolnij słowiańskiego Ducha