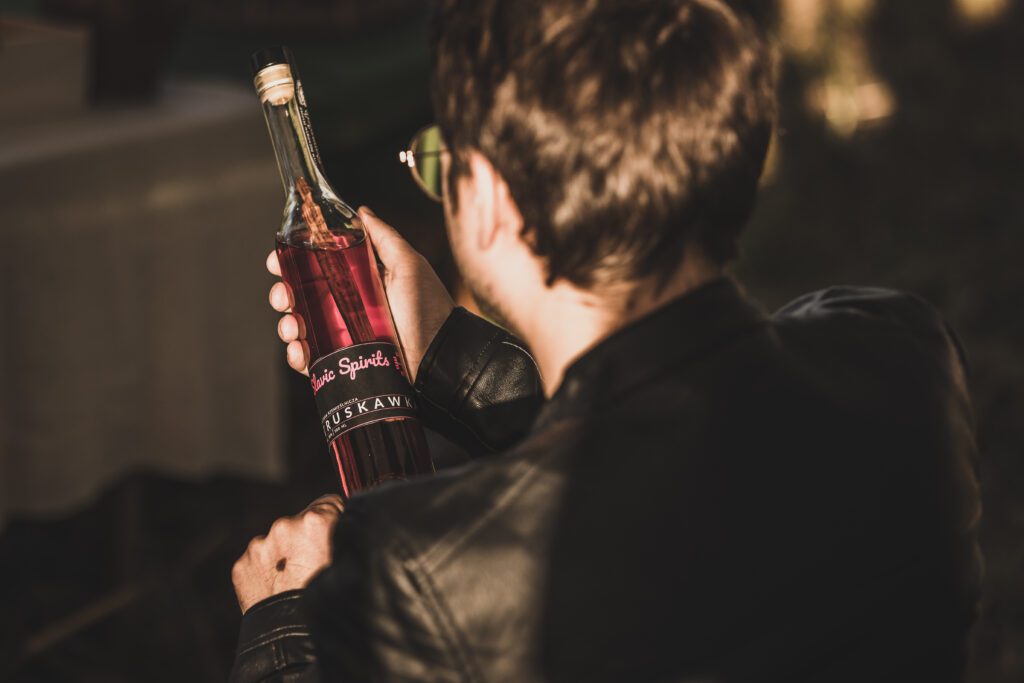 truskawkowa nalewka rzemieślnicza
"Chryste jakie to jest dobre, och kuźwa … to jest jakaś orgia po prostu! " - Robert z zespołu Żywiołak
Produkt ten został stworzony tak, aby być alternatywą dla wysokiej klasy złożonych mocnych alkoholi. Owoc na etykiecie jest tylko surowcem bazowym i kanwą dla palety smaków wynikającej z innych dodatków. Ponadto drewniany totem słowiański wewnątrz, nadaje z czasem nuty beczkowe. Nalewki te są kompozycjami, mającymi określony dodatek przewodni. Czy zgadniecie jaki?
Reviews
Product Information
product specification
Reviews
"Slavic Spirits Truskawka (30%)
Zapach wytrawny, kwaskowy, z lekką nutą leśną, ziołową, nawet jałowcową. W ustach słodko-cierpkie, nuta koniakowa. Finisz delikatnie utleniony, jak w starym winie, jak z dodatkiem brandy"
-Łukasz Gołębiewski redaktor naczelny Aqua Vitae 
"Chryste jakie to jest dobre, och kuźwa … to jest jakaś orgia po prostu! "
– ROBERT, założyciel i lider zespołu Żywiołak.
"Uwaga! TRUSKAWKA, afrodyzjak … slav on de bicz."
– WIKTORIA, Wokalistka w zespole Żywiołak
"Miętowy turbo slav "
– KAMIL, Gitarzysta w zespole Żywiołak
Product Information
product specification
uwolnij słowiańskiego Ducha