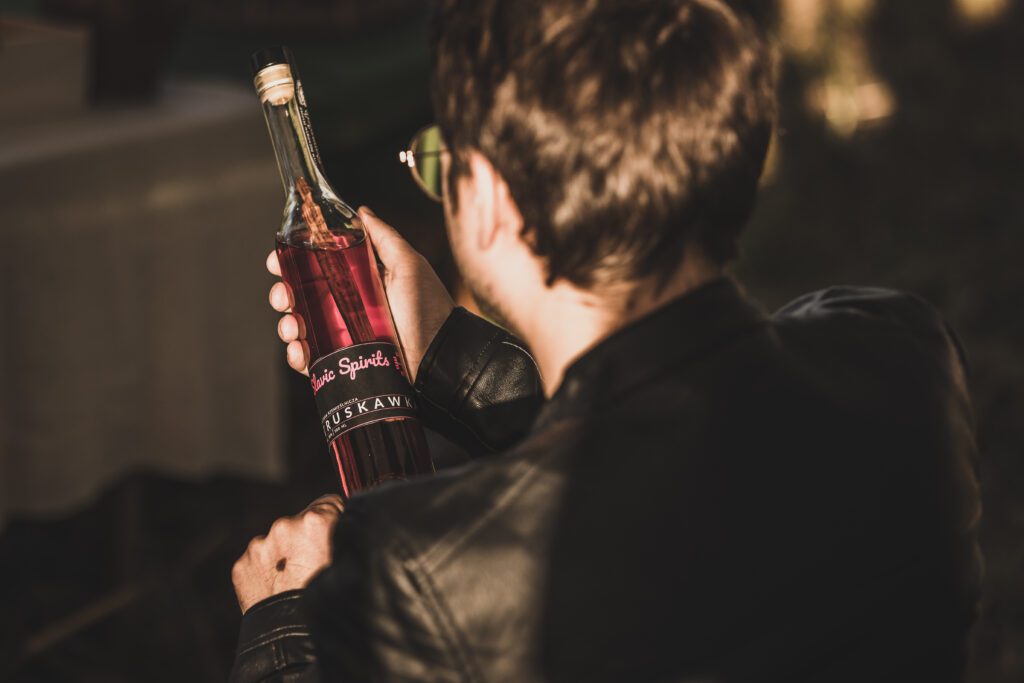 truskawkowa nalewka rzemieślnicza
"Chryste jakie to jest dobre, och kuźwa … to jest jakaś orgia po prostu! " - Robert z zespołu Żywiołak
Alkohole na bazie truskawek i poziomek, z racji koloru i kształtu owocu, przypominającego serce, słodkiego smaku oraz występowania w okresie wiosny i lata, używane były w kulturach słowiańskich często jako prezent do wyrażenia wielkiej wdzięczności, zażyłej przyjaźni bądź prawdziwej miłości.
Reviews
Product Information
product specification
Reviews
"Chryste jakie to jest dobre, och kuźwa … to jest jakaś orgia po prostu! "
– ROBERT, założyciel i lider zespołu Żywiołak.
"Uwaga! TRUSKAWKA, afrodyzjak … slav on de bicz."
– WIKTORIA, Wokalistka w zespole Żywiołak
"Miętowy turbo slav "
– KAMIL, Gitarzysta w zespole Żywiołak
Product Information
product specification
uwolnij słowiańskiego Ducha