Hazelnut -vitz With Grain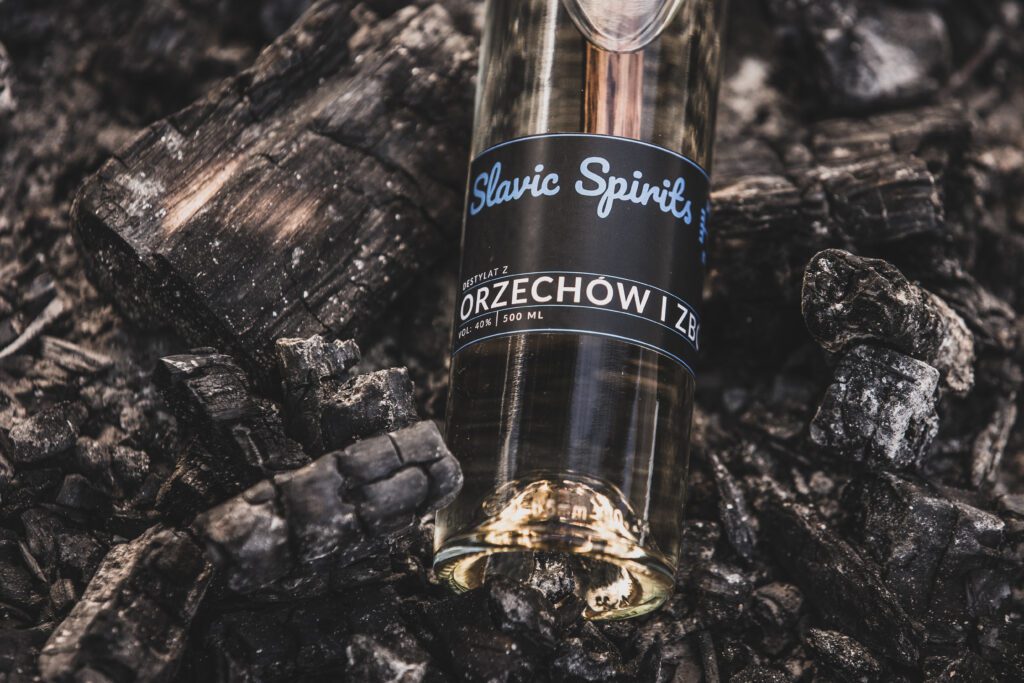 "I feel a slight hint of decadence" - Wiktoria from the Żywiołak band
This is NOT flavored vodka, it is the highest quality distillate where alcohol is made through unusual fermentation and distillation. All the power comes directly from the grains and nuts, and its unique flavor and aroma is the spirit and heart drawn straight from the hazelnut. It is a strong alcohol, with a strength of 40%, a very unusual drink where nuts and grains are fermented. If you like tasting strong alcohols, its character is unique and worth tasting.
Reviews
Product Information
product specification
Reviews
"This one is my favorite spirit, it has a delicate flavor and complex smell … delicate like an angel"
– KAMIL, Gitarzysta w zespole Żywiołak
"For me, this is a devilish baby, this is so cute, sweetie"
– ROBERT, założyciel i lider zespołu Żywiołak.
"I feel a slight hint of decadence" 
– WIKTORIA, 
From the Żywiołak band
Product Information
product specification
uwolnij słowiańskiego Ducha